Create Your AI-Generated Comic
🎨 You get up to 25 AI-Generated Illustrations and 1 AI comic book
👗 Choose from 100+ different styles and characters to transform your story.
🤓 Become an AI writer and publish your first e-book
One time payment. No subscription.
1 e-book and 25 HD illustrations, great for blogpost, comics and e-book.
By clicking pay you accept the terms of service.
Current turnaround time: 10 minutes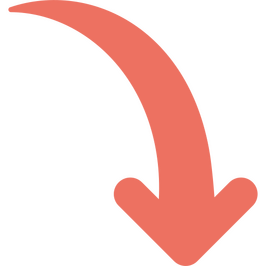 Example of Neural Canvas Generated Comics
"Medusa Fashion Collection"
"The Haze of Deceit with George Clooney"
"Holidays with The Yeti/Bigfoot"
"Yoda and the power of promotion"
"Einstein on Artificial Intelligence"
"Merlin the clown"
"Secret Santa"
"The solar hero chronicles"
"Juan, el niño superhéroe"
"The leader of the local street gang"
"The Lion and the Dog"
"The rarest bird"
"The pirates flying over the clouds"
"The job interview"
"Infinite Creativity"
---
Get standard, high definition or 4K sized Illustrations
---
---
Terms of Service
Neural Canvas is a digital comics generator able to generate unique illustrations and stories.✍️ How does it work: Input an idea of a story and pick a mood and AI will generate the story and the illustrations for you. After payment AI will generate 1 e-book and up to 25 illustrations.☕️ Waiting time: Take a cup of tea or coffee. You will receive your AI comic book and images via email within 5 to 30 minutes.🧠 Defects: The AI may also generate artefacts and defects, this is out of our control. Please accept that risk before buying! From time to time we will publish some snapshots of AI comics on our website.❤️ Safety: AI does not process unethical stories. Unethical prompts will result in an empty story.💰 Refund: We do not offer refund for artefacts and defects in your illustrations. We only process refund if you did not receive your story. If you are experiencing any issue, you can contact us at support@neuralcanvas.io
---
Do you want to suggest a new character?
---
Who Built This
Built by AI Experts on the shoulders of Stable Diffusion. Neural Canvas™ is a registered trademark and subject to copyright worldwide. Generated sample images on this page are subject to copyright worldwide. Also check out our other projects in AI: AIGIFY if you would like to create AI Gif RocketAI if you'd like to create your own AI design studio.
If you have any question you can contact us at: support@neuralcanvas.io
---
©NeuralCanvas. All rights reserved.