Create your own AI-generated comic
🖼 You get up to 100 AI-Generated Illustrations🤓 Become an AI writer and publish your first e-book🥑 Choose from 100+ different styles and mood for your story✍️ Use as comic, blogpost, e-book, graphic novel and more
Current turnaround time: 3 hours — 205 comics sold today
---
Create 100+ AI Illustrations for your Comic
Our AI powered digital illustration generator allows anyone to create an e-book with 100 unique Illustrations in different styles.
Neural Canvas is a digital illustration generator service able to generate unique illustrations for your comic, blogpost, e-book, story, collections, and more✍️ Input an idea of a story and pick a mood and we will generate the story and the illustrations for you.🧠 Note: The character in the illustrations won't stay the same. The AI may also generate artefacts and defects, this is out of our control. Please accept that risk before buying!❤️ For your safety: the story you upload are ONLY used to generate your AI Illustrations.
One time payment. No subscription. In HD, great for blogpost, comics and e-book.
---
👗 Choose from 100+ different styles to transform your story
After payment we'll generate 1 e-book, 1 illustration per sentence, for a total of 100 illustrations. We will also generate a movie of your story. With AI, results can vary, so make sure to follow the guidelines for best results! Transform yourself into a writer and publish your first e-book thanks to our platform! It's up to you to decide how your Comic should look like! Your AI Comic will look in the styles you select.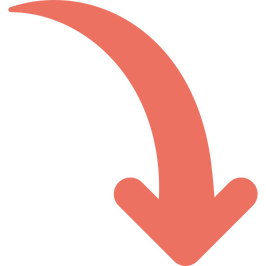 Example of Neural Canvas Generated Comics
"The Lion and the Dog"
"The rarest bird"
"The pirates flying over the clouds"
"The job interview"
"The nameless warrior's story"
"Infinite Creativity"
---
Get standard, high definition or 4K sized Illustrations
---
---
Who Built This
Built by AI Experts on the shoulders of Stable Diffusion. Neural Canvas™ is a registered trademark and subject to copyright worldwide. Generated sample images on this page are subject to copyright worldwide. Also check out our other projects in AI: RocketAI if you'd like to use AI to automate graphic design tasks.
If you have any question you can contact us at: info@rocketai.io
---
©NeuralCanvas a RocketAI product. All rights reserved.