Create Photorealistic Comics Series with AI
Become an AI writer and publish your first Series of Comic e-books
Choose from 100+ different styles and characters to transform your story
1 AI Comic book with 25 illustrations (one time payment, no subscription).
You own the commercial rights on story, illustrations and comic book.
By clicking pay you accept the terms of service.
The first AI Comic Website with more than 350.000 comics generated globally 🌎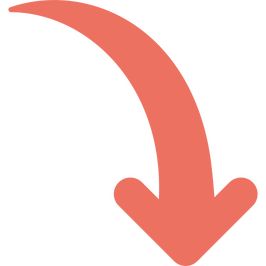 Example of Neural Canvas Generated Comics
"Zeus Cyberpunk"
"Achilles the legend"
"Frida gets inspired in Miami"
"Galileo travelling inside a black hole"
"King Arthur"
"Frankeinstein Sci-fi"
"Medusa Fashion Collection"
"Holidays with The Yeti/Bigfoot"
"Yoda and the power of promotion"
"Einstein on Artificial Intelligence"
"Merlin the clown"
"Secret Santa"
"The solar hero chronicles"
"Juan, el niño superhéroe"
"The leader of the local street gang"
"The Lion and the Dog"
"The rarest bird"
"The pirates flying over the clouds"
"The job interview"
"Infinite Creativity"
---
Who Built This
Built by Augmented Human Intelligence a London based AI lab. Neural Canvas™ is a registered trademark and subject to copyright worldwide. Check out our other projects in AI: AI Story if you'd like to create your own Character and a fully personalised Story; AIGIFY if you would like to create AI Gif; ChartAI for AI generated charts, diagrams and mind maps
If you have any question you can contact us at: support@neuralcanvas.io
---
Galileo Travelling inside a Black Hole
🎨 Generate photorealistic Cybertronic Comic Stories in minutes
---
Privacy Policy
PRIVACY NOTICELast updated July 01, 2023This privacy notice for Augmented Human Intelligence, Ltd. ("Company," "we," "us," or "our"), describes how and why we might collect, store, use, and/or share ("process") your information when you use our services ("Services"), such as when you:
Visit our website at https://www.neuralcanvas.io, or any website of ours that links to this privacy notice
Engage with us in other related ways, including any sales, marketing, or events
Questions or concerns? Reading this privacy notice will help you understand your privacy rights and choices. If you do not agree with our policies and practices, please do not use our Services. If you still have any questions or concerns, please contact us at support@neuralcanvas.io.SUMMARY OF KEY POINTSThis summary provides key points from our privacy notice, but you can find out more details about any of these topics by clicking the link following each key point or by using our table of contents below to find the section you are looking for.
What personal information do we process? When you visit, use, or navigate our Services, we may process personal information depending on how you interact with Augmented Human Intelligence Ltd. and the Services, the choices you make, and the products and features you use.Do we process any sensitive personal information? We do not process sensitive personal information.Do we receive any information from third parties? We do not receive any information from third parties.How do we process your information? We process your information to provide, improve, and administer our Services, communicate with you, for security and fraud prevention, and to comply with law. We may also process your information for other purposes with your consent. We process your information only when we have a valid legal reason to do so.
In what situations and with which types of parties do we share personal information? We may share information in specific situations and with specific categories of third parties.
How do we keep your information safe? We have organizational and technical processes and procedures in place to protect your personal information. However, no electronic transmission over the internet or information storage technology can be guaranteed to be 100% secure, so we cannot promise or guarantee that hackers, cybercriminals, or other unauthorized third parties will not be able to defeat our security and improperly collect, access, steal, or modify your information.
What are your rights? Depending on where you are located geographically, the applicable privacy law may mean you have certain rights regarding your personal information.
How do you exercise your rights? The easiest way to exercise your rights is by contacting us. We will consider and act upon any request in accordance with applicable data protection laws.Want to learn more about what Augmented Human Intelligence Ltd. does with any information we collect?TABLE OF CONTENTS1. WHAT INFORMATION DO WE COLLECT?
2. HOW DO WE PROCESS YOUR INFORMATION?
3. WHAT LEGAL BASES DO WE RELY ON TO PROCESS YOUR PERSONAL INFORMATION?
4. WHEN AND WITH WHOM DO WE SHARE YOUR PERSONAL INFORMATION?
5. DO WE USE COOKIES AND OTHER TRACKING TECHNOLOGIES?
6. HOW DO WE HANDLE YOUR SOCIAL LOGINS?
7. IS YOUR INFORMATION TRANSFERRED INTERNATIONALLY?
8. HOW LONG DO WE KEEP YOUR INFORMATION?
9. HOW DO WE KEEP YOUR INFORMATION SAFE?
10. DO WE COLLECT INFORMATION FROM MINORS?
11. WHAT ARE YOUR PRIVACY RIGHTS?
12. CONTROLS FOR DO-NOT-TRACK FEATURES
13. DO CALIFORNIA RESIDENTS HAVE SPECIFIC PRIVACY RIGHTS?
14. DO WE MAKE UPDATES TO THIS NOTICE?
15. HOW CAN YOU CONTACT US ABOUT THIS NOTICE?
16. HOW CAN YOU REVIEW, UPDATE, OR DELETE THE DATA WE COLLECT FROM YOU?1. WHAT INFORMATION DO WE COLLECT?Personal information you disclose to usIn Short: We collect personal information that you provide to us.We collect personal information that you voluntarily provide to us when you register on the Services, express an interest in obtaining information about us or our products and Services, when you participate in activities on the Services, or otherwise when you contact us.Personal Information Provided by You. The personal information that we collect depends on the context of your interactions with us and the Services, the choices you make, and the products and features you use. The personal information we collect may include the following:
names
email addressesSensitive Information. We do not process sensitive information.Payment Data. We may collect data necessary to process your payment if you make purchases, such as your payment instrument number, and the security code associated with your payment instrument. All payment data is stored by Stripe. You may find their privacy notice link(s) here: https://stripe.com/privacy.Social Media Login Data. We may provide you with the option to register with us using your existing social media account details, like your Facebook, Twitter, or other social media account. If you choose to register in this way, we will collect the information described in the section called "HOW DO WE HANDLE YOUR SOCIAL LOGINS?" below.All personal information that you provide to us must be true, complete, and accurate, and you must notify us of any changes to such personal information.Information automatically collectedIn Short: Some information — such as your Internet Protocol (IP) address and/or browser and device characteristics — is collected automatically when you visit our Services.We automatically collect certain information when you visit, use, or navigate the Services. This information does not reveal your specific identity (like your name or contact information) but may include device and usage information, such as your IP address, browser and device characteristics, operating system, language preferences, referring URLs, device name, country, location, information about how and when you use our Services, and other technical information. This information is primarily needed to maintain the security and operation of our Services, and for our internal analytics and reporting purposes.Like many businesses, we also collect information through cookies and similar technologies.The information we collect includes:
Log and Usage Data. Log and usage data is service-related, diagnostic, usage, and performance information our servers automatically collect when you access or use our Services and which we record in log files. Depending on how you interact with us, this log data may include your IP address, device information, browser type, and settings and information about your activity in the Services (such as the date/time stamps associated with your usage, pages and files viewed, searches, and other actions you take such as which features you use), device event information (such as system activity, error reports (sometimes called "crash dumps"), and hardware settings).
Device Data. We collect device data such as information about your computer, phone, tablet, or other device you use to access the Services. Depending on the device used, this device data may include information such as your IP address (or proxy server), device and application identification numbers, location, browser type, hardware model, Internet service provider and/or mobile carrier, operating system, and system configuration information.
Location Data. We collect location data such as information about your device's location, which can be either precise or imprecise. How much information we collect depends on the type and settings of the device you use to access the Services. For example, we may use GPS and other technologies to collect geolocation data that tells us your current location (based on your IP address). You can opt out of allowing us to collect this information either by refusing access to the information or by disabling your Location setting on your device. However, if you choose to opt out, you may not be able to use certain aspects of the Services.
2. HOW DO WE PROCESS YOUR INFORMATION?In Short: We process your information to provide, improve, and administer our Services, communicate with you, for security and fraud prevention, and to comply with law. We may also process your information for other purposes with your consent.We process your personal information for a variety of reasons, depending on how you interact with our Services, including:
To facilitate account creation and authentication and otherwise manage user accounts. We may process your information so you can create and log in to your account, as well as keep your account in working order.
To deliver and facilitate delivery of services to the user. We may process your information to provide you with the requested service.
To respond to user inquiries/offer support to users. We may process your information to respond to your inquiries and solve any potential issues you might have with the requested service.
To send administrative information to you. We may process your information to send you details about our products and services, changes to our terms and policies, and other similar information.
To fulfill and manage your orders. We may process your information to fulfill and manage your orders, payments, returns, and exchanges made through the Services.To request feedback. We may process your information when necessary to request feedback and to contact you about your use of our Services.
To send you marketing and promotional communications. We may process the personal information you send to us for our marketing purposes, if this is in accordance with your marketing preferences. You can opt out of our marketing emails at any time. For more information, see "WHAT ARE YOUR PRIVACY RIGHTS?" below).
To deliver targeted advertising to you. We may process your information to develop and display personalized content and advertising tailored to your interests, location, and more.
To protect our Services. We may process your information as part of our efforts to keep our Services safe and secure, including fraud monitoring and prevention.
To identify usage trends. We may process information about how you use our Services to better understand how they are being used so we can improve them.
To determine the effectiveness of our marketing and promotional campaigns. We may process your information to better understand how to provide marketing and promotional campaigns that are most relevant to you.
To save or protect an individual's vital interest. We may process your information when necessary to save or protect an individual's vital interest, such as to prevent harm.3. WHAT LEGAL BASES DO WE RELY ON TO PROCESS YOUR INFORMATION?In Short: We only process your personal information when we believe it is necessary and we have a valid legal reason (i.e., legal basis) to do so under applicable law, like with your consent, to comply with laws, to provide you with services to enter into or fulfill our contractual obligations, to protect your rights, or to fulfill our legitimate business interests.If you are located in the EU or UK, this section applies to you.The General Data Protection Regulation (GDPR) and UK GDPR require us to explain the valid legal bases we rely on in order to process your personal information. As such, we may rely on the following legal bases to process your personal information:
Consent. We may process your information if you have given us permission (i.e., consent) to use your personal information for a specific purpose. You can withdraw your consent at any time. Performance of a Contract. We may process your personal information when we believe it is necessary to fulfill our contractual obligations to you, including providing our Services or at your request prior to entering into a contract with you.
Legitimate Interests. We may process your information when we believe it is reasonably necessary to achieve our legitimate business interests and those interests do not outweigh your interests and fundamental rights and freedoms. For example, we may process your personal information for some of the purposes described in order to:
Send users information about special offers and discounts on our products and services
Develop and display personalized and relevant advertising content for our users
Analyze how our Services are used so we can improve them to engage and retain users
Support our marketing activities
Diagnose problems and/or prevent fraudulent activities
Understand how our users use our products and services so we can improve user experience
Legal Obligations. We may process your information where we believe it is necessary for compliance with our legal obligations, such as to cooperate with a law enforcement body or regulatory agency, exercise or defend our legal rights, or disclose your information as evidence in litigation in which we are involved.
Vital Interests. We may process your information where we believe it is necessary to protect your vital interests or the vital interests of a third party, such as situations involving potential threats to the safety of any person.If you are located in Canada, this section applies to you.We may process your information if you have given us specific permission (i.e., express consent) to use your personal information for a specific purpose, or in situations where your permission can be inferred (i.e., implied consent). You can withdraw your consent at any time.
In some exceptional cases, we may be legally permitted under applicable law to process your information without your consent, including, for example:
If collection is clearly in the interests of an individual and consent cannot be obtained in a timely way
For investigations and fraud detection and prevention
For business transactions provided certain conditions are met
If it is contained in a witness statement and the collection is necessary to assess, process, or settle an insurance claim
For identifying injured, ill, or deceased persons and communicating with next of kin
If we have reasonable grounds to believe an individual has been, is, or may be victim of financial abuse
If it is reasonable to expect collection and use with consent would compromise the availability or the accuracy of the information and the collection is reasonable for purposes related to investigating a breach of an agreement or a contravention of the laws of Canada or a province
If disclosure is required to comply with a subpoena, warrant, court order, or rules of the court relating to the production of records
If it was produced by an individual in the course of their employment, business, or profession and the collection is consistent with the purposes for which the information was produced
If the collection is solely for journalistic, artistic, or literary purposes
If the information is publicly available and is specified by the regulations4. WHEN AND WITH WHOM DO WE SHARE YOUR PERSONAL INFORMATION?In Short: We may share information in specific situations described in this section and/or with the following categories of third parties.Vendors, Consultants, and Other Third-Party Service Providers. We may share your data with third-party vendors, service providers, contractors, or agents ("third parties") who perform services for us or on our behalf and require access to such information to do that work. We have contracts in place with our third parties, which are designed to help safeguard your personal information. This means that they cannot do anything with your personal information unless we have instructed them to do it. They will also not share your personal information with any organization apart from us. They also commit to protect the data they hold on our behalf and to retain it for the period we instruct. The categories of third parties we may share personal information with are as follows:
Cloud Computing Services
Ad Networks
Payment Processors
Retargeting Platforms
Performance Monitoring Tools
Finance & Accounting Tools
Data Storage
---
Terms of Service
Welcome to Neural Canvas! Neural Canvas is a digital comics generator able to generate comics using AI.How does it work: Input an idea of a story and pick a mood and AI will generate the story and the illustrations for you. After payment AI will generate 1 comic e-book and up to 25 illustrations .When do I get my comic?: You will get your comic book after 10 minutes from your order in the provided email address.How do I change the story?: AI will generate a series for you so that every comic is different but still will follow your guidelines. If you want to change story you would have to subscribe to a new idea.Waiting time: Take a cup of tea or coffee. You will receive your AI comic book and images via email within 5 to 30 minutes.Defects: The AI may also generate artefacts and defects, this is out of our control. Please accept that risk before buying!Safety: AI does not process unethical stories. Unethical prompts will result in an empty story.Refund: We do not offer refund for artefacts and defects in your illustrations. We only process refund if you did not receive your story. If you are experiencing any issue, you can contact us at support@neuralcanvas.ioLiability Disclaimer - The Customer acknowledges and agrees that the Company does not assume liability for any content generated by users. The Company shall not be held responsible for any infringement of copyrights, trademarks, or other intellectual property rights, or for any illegal use of the server by the Customer or any third party. The Customer assumes full responsibility for any such use and agrees to indemnify the Company for any costs, damages or expenses arising from such use.Legal Use of Models - The Customer acknowledges and agrees to use all models provided free of charge that reside on the Company's servers in compliance with all applicable laws and regulations. The Company assumes no responsibility or liability for any illegal or unauthorized use of the models by the Customer or any third party. The Customer agrees that the responsibility to use models legally is solely the burden of the Customer.Release of Image Rights - The Customer agrees that all images generated using the server rented from the Company are the property of the Customer. The Company releases all rights to these images and will not use them, sell them or claim any ownership over them. The Customer agrees that the customer is solely responsible for any use or distribution of these images and will indemnify and hold harmless the Company from any claims arising from such use or distribution. Neural Canvas reserves the right to publish samples of images generated from our platform for promotional purposes on our social media platform or website.Termination - The Company may terminate this agreement at any time, without notice, if the Customer breaches any of the terms and conditions of this agreement. Upon termination, the Customer must immediately cease using the Company's server and destroy all copies of any software or content downloaded from the Company's server.Governing Law - This agreement shall be governed by and construed in accordance with the laws of the jurisdiction where the Company is located. Any disputes arising out of or in connection with this agreement shall be resolved in the courts of that jurisdiction.Entire Agreement - This agreement constitutes the entire agreement between the Customer and the Company and supersedes all prior or contemporaneous communications and proposals, whether oral or written, between the Customer and the Company with respect to the subject matter of this agreement.Modifications - The Company may modify these terms and conditions at any time, without notice, by posting the modified terms and conditions on our website. Your continued use of our website or server following the posting of the modified terms and conditions will signify your acceptance of the modified terms and conditions.By using our website , you acknowledge that you have read this agreement, understand it, and agree to be bound by its terms and conditions. If you do not agree to these terms and conditions, you may ask to have your account deleted and you may not use our website or rent our servers.I I had previously subscribed, how do I cancel my subscription?: You can cancel anytime by sending an email to support@neuralcanvas.io
---
Thank you! Your comic will be sent in your email within the next 10 minutes.